4th Anual Taste of Compton
Taste of Compton es el principal festival de comida y música de la ciudad organizado por la Cámara de Comercio Latina de Compton. Este evento es para destacar los excelentes restaurantes culinarios de Compton en un solo lugar. El Taste of Compton de este año continuará esa tradición al mostrar los clásicos favoritos de Compton y las nuevas incorporaciones de la emocionante escena culinaria de la ciudad.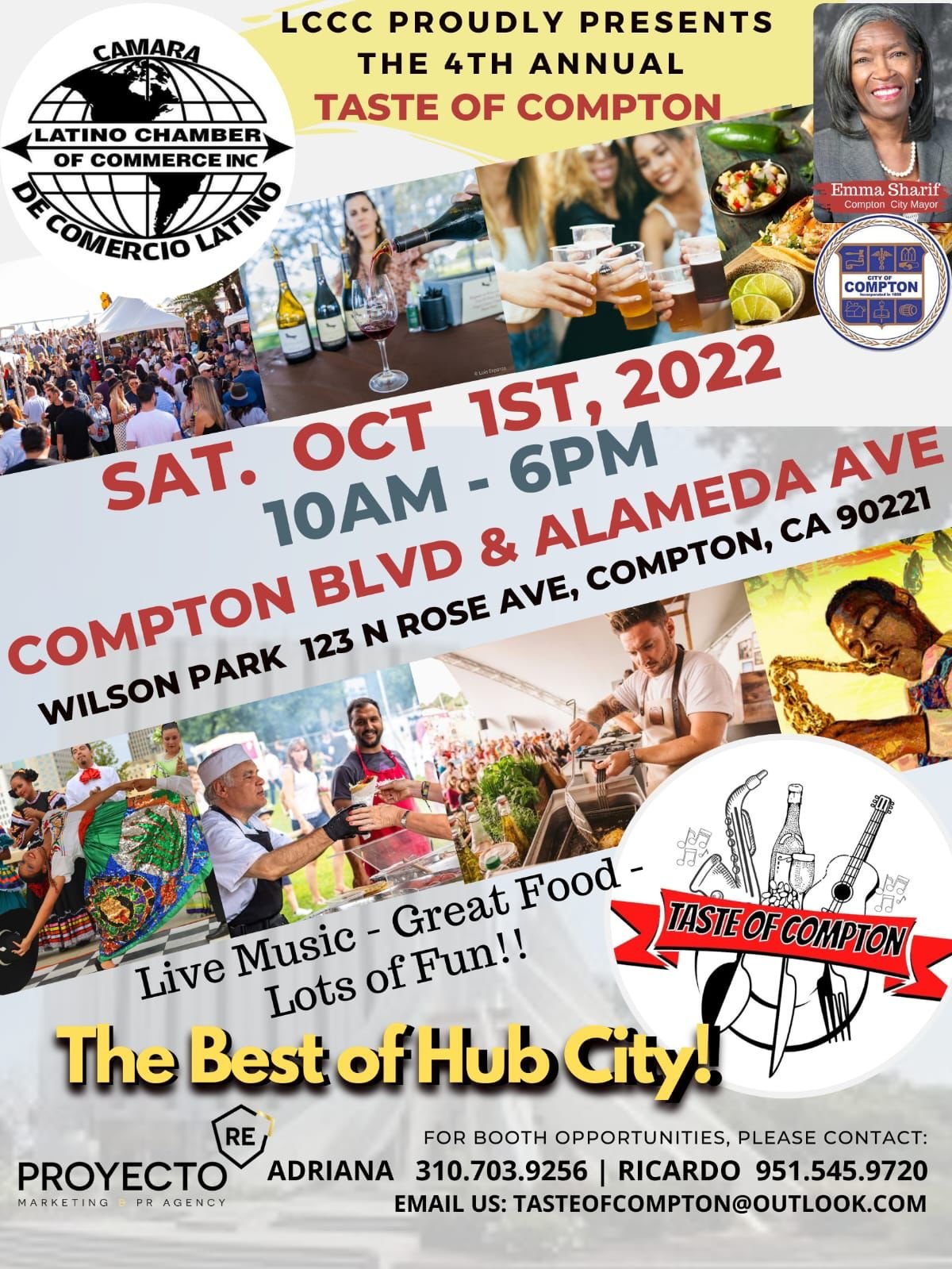 ¡El evento de entrada gratuita también incluirá experiencias gastronómicas especiales, actos musicales de renombre local, actividades familiares, instalaciones de arte, baile y más! Los visitantes que asistan al evento del día, Taste of Compton, brindan una oportunidad sin precedentes para que los vendedores de alimentos y los vendedores de productos no alimentarios participantes obtengan exposición para sus negocios. Con el apoyo de la comunidad empresarial, los proveedores se beneficiarán del marketing previo al evento y de las amplias oportunidades de publicidad y promoción que pueden tener un efecto positivo en los participantes durante todo el año.