I LOVE THE 90's TOUR #ilove90's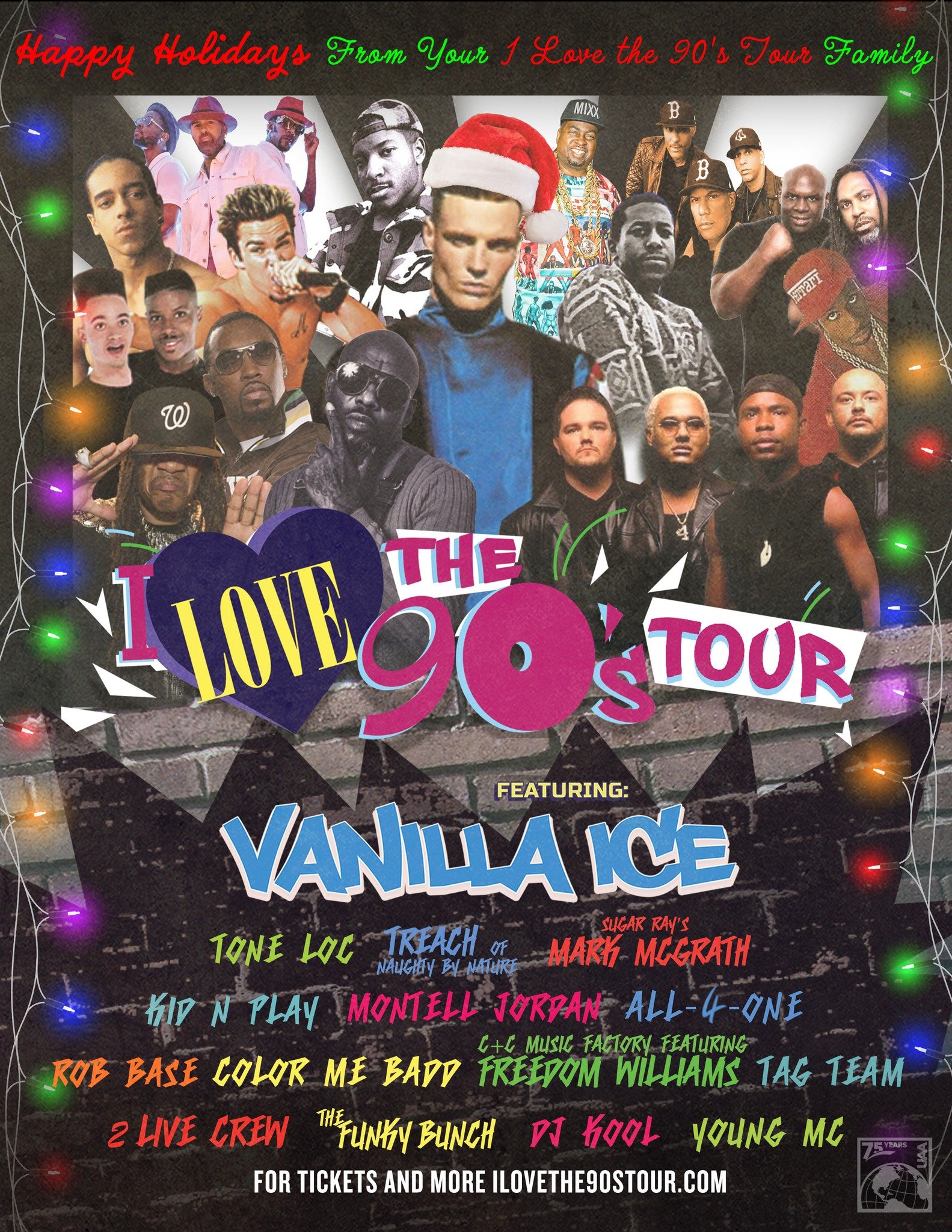 El I LOVE THE 90's TOUR invita a los asistentes a recordar la década que marcó tendencia con algunos de los nombres más emblemáticos e indelebles del rap, el hip hop y el R&B.
La gira presenta actuaciones de una alineación rotativa de artistas icónicos de los 90, incluidos Vanilla Ice, All 4 One, Color Me Badd, Tone Loc, Rob Base, Young MC, Treach of Naughty by Nature, Tag Team, C&C Music Factory y más.
El público puede esperar escuchar éxitos que encabezan las listas de éxitos como "Ice, Ice Baby", "I Wanna Sex You Up", "I Swear", "Funky Cold Medina", "It Takes Two" y muchos más.