¡Shazam! Furia de los Dioses estreno en LA #shazam #LA
El día de ayer, todos los superhéroes del Universo de DC llegaron al Regency Village Theatre en la ciudad de Los Ángeles para desfilar por la alfombra roja durante la premiere mundial de Shazam! Fury of the Gods.
Celebridades como Zachary Levi, Helen Mirren, Lucy Liu, Rachel Zegler, Jack Dylan Grazer, Asher Angel, Adam Brody, Djimon Hounsou, Marta Milans, escritores Henry Gayden and Chris Morgan, director David F. Sandberg y muchos más asistieron al evento.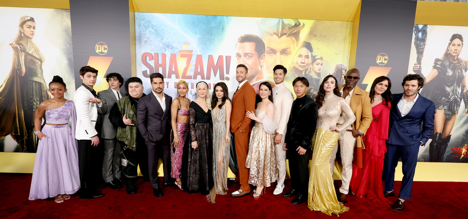 De New Line Cinema llega "Shazam! Fury of the Gods", que continúa la historia de
adolescente Billy Batson que, al recitar la palabra mágica "¡SHAZAM!", se transforma en su adulto
El alter ego del superhéroe, Shazam.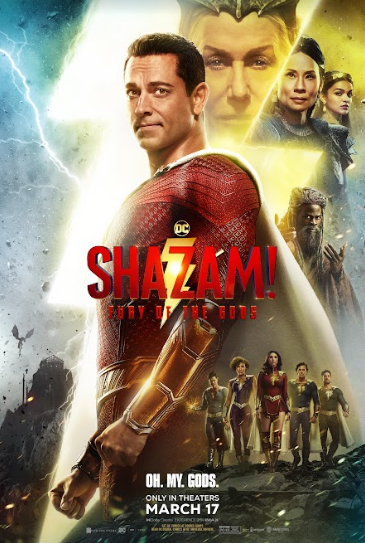 Otorgados con los poderes de los dioses, Billy Batson y sus compañeros adoptivos todavía están
aprender a hacer malabarismos con la vida adolescente con alter-egos de superhéroes adultos. Pero cuando el Las Hijas de Atlas, un trío vengativo de antiguos dioses, llegan a la Tierra en busca de la magia robada.de ellos hace mucho tiempo, Billy, también conocido como Shazam, y su familia se ven envueltos en una batalla por su superpoderes, sus vidas y el destino de su mundo.

"¡Shazam! Fury of the Gods" está protagonizada por los miembros del elenco que regresan, Zachary Levi ("Thor: Ragnarok") como Shazam; Asher Angel ("Andi Mack") como Billy Batson; Jack Dylan Grazer ("Capítulo Dos") como Freddy Freeman; Adam Brody ("Mujer joven prometedora") como el superhéroe Freddy; Ross Butler ("Raya and the Last Dragon") como el superhéroe Eugene; Meagan Good ("Turno de día") como Superhéroe Darla; DJ. Cotrona ("G.I. Joe: Retaliation") como el superhéroe Pedro; gracia carolina Currey ("Annabelle: Creation") como Mary Bromfield / Superhéroe Mary; Faithe Herman ("Esto es
Nosotros") como Darla Dudley; Ian Chen ("El viaje de un perro") como Eugene Choi; Jovan Armand ("Segundo Chances") como Pedro Peña; Marta Milans ("Líneas blancas") como Rosa Vásquez; Cooper Andrews ("El Walking Dead") como Víctor Vásquez; con Djimon Hounsou ("A Quiet Place Part II") como Mago. Se unen al elenco Rachel Zegler ("West Side Story"), con Lucy Liu ("Kung Fu Panda"
franquicia) y Helen Mirren ("F9: The Fast Saga").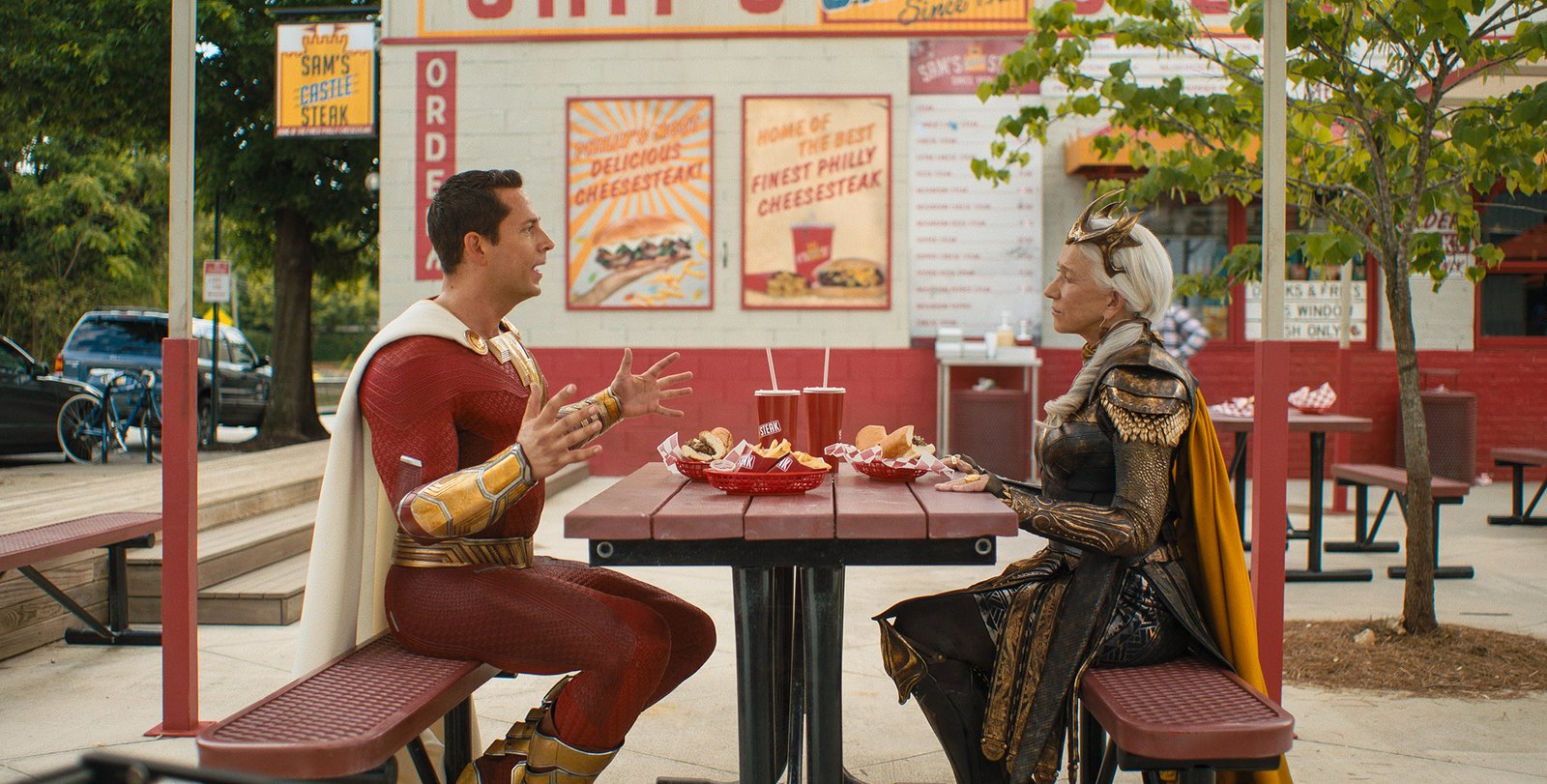 La película está dirigida por David F. Sandberg ("Shazam!", "Annabelle: Creation") y
producido por Peter Safran ("Aquaman", "El Escuadrón Suicida"). Está escrito por Henry Gayden.
("¡Shazam!", "Hay alguien dentro de tu casa") y Chris Morgan ("Fast & Furious Presents:
Hobbs & Shaw", "The Fate of the Furious"), basada en personajes de DC; ¡Shazam! fue creado por Bill Parker y C. C. Arroyo. Los productores ejecutivos son Walter Hamada, Adam Schlagman,
Richard Brener, Dave Neustadter, Victoria Palmeri, Marcus Viscidi y Geoff Johns.

Junto al director Sandberg detrás de la cámara está el director de fotografía Gyula Pados
(la franquicia "Jumanji"), el diseñador de producción Paul Kirby ("The Old Guard", "Jason Bourne") y
editor Michel Aller ("¡Shazam!", "La monja"). El supervisor musical es Season Kent ("DC League of
Super-Pets", "The Addams Family 2") y la música es de Christophe Beck ("Free Guy", "Frozen
II"). Los supervisores de efectos visuales son Bruce Jones ("Aquaman", "It") y Raymond Chen ("Alita:
Ángel de batalla", "Megalodón"). La diseñadora de vestuario es Louise Mingenbach ("Jumanji: The Next
Nivel", "Godzilla: Rey de los Monstruos").

New Line Cinema presenta Una producción de Peter Safran de una película de David F. Sandberg,
"¡Shazam! Fury of the Gods", que se estrenará en los cines a nivel internacional a partir del 15 de marzo.
2023 y en América del Norte el 17 de marzo de 2023.